Everlean is a probiotic formulated to help you maintain a healthy weight. It has 6 unique ingredients to help manage weight, plus green tea extract for a metabolism boost.
$49.95
Regular price
Sale price
Unit price
per
Sale
Sold out
Block cravings to prevent overeating...
Enjoy a healthy metabolism so you burn fat faster...
Shrink fat cells to shrink your trouble areas...
6-month, 100% money-back guarantee... 
View full details
100% No-Risk Money Back Guarantee
Dairy Free
Gluten free
Keto friendly
Soy Free
Vegan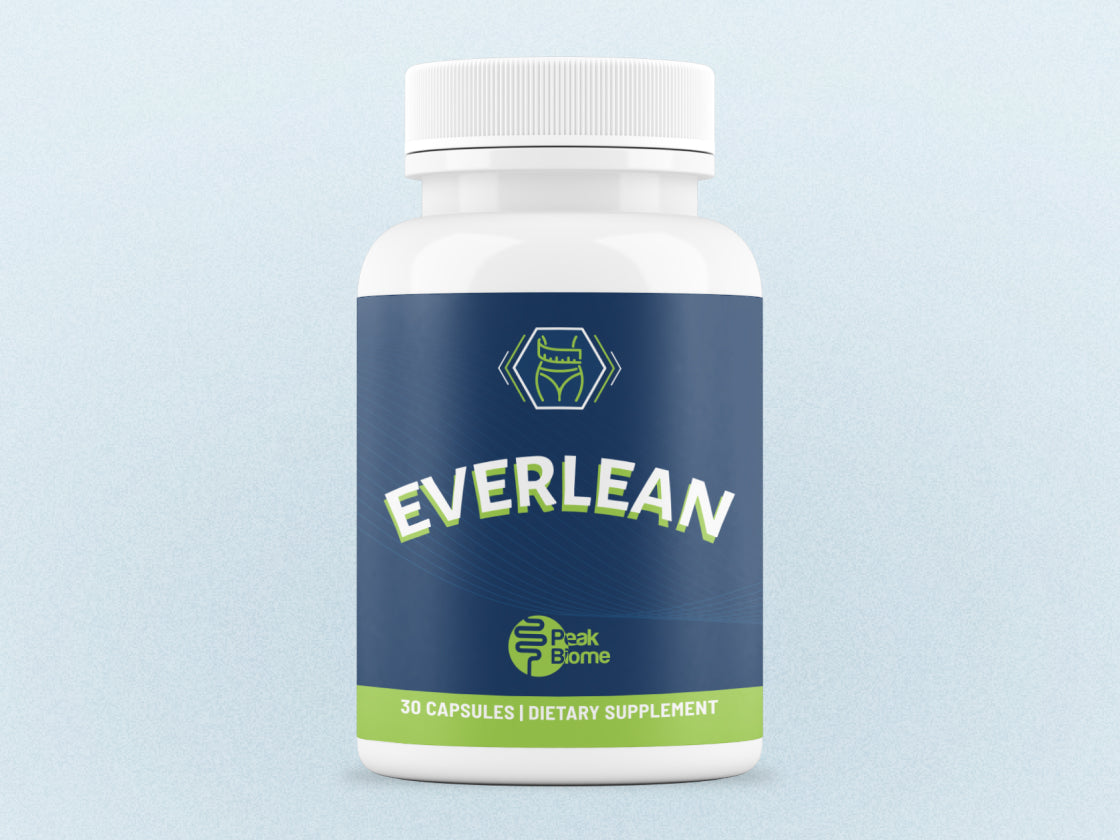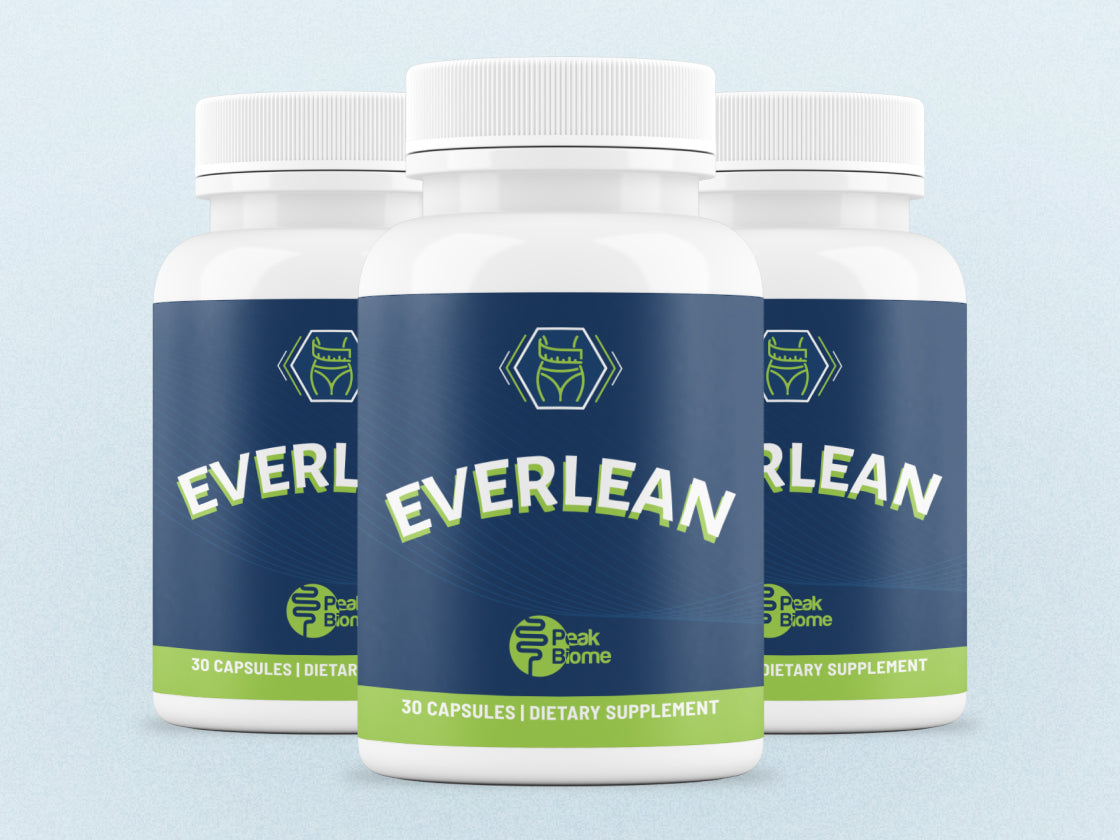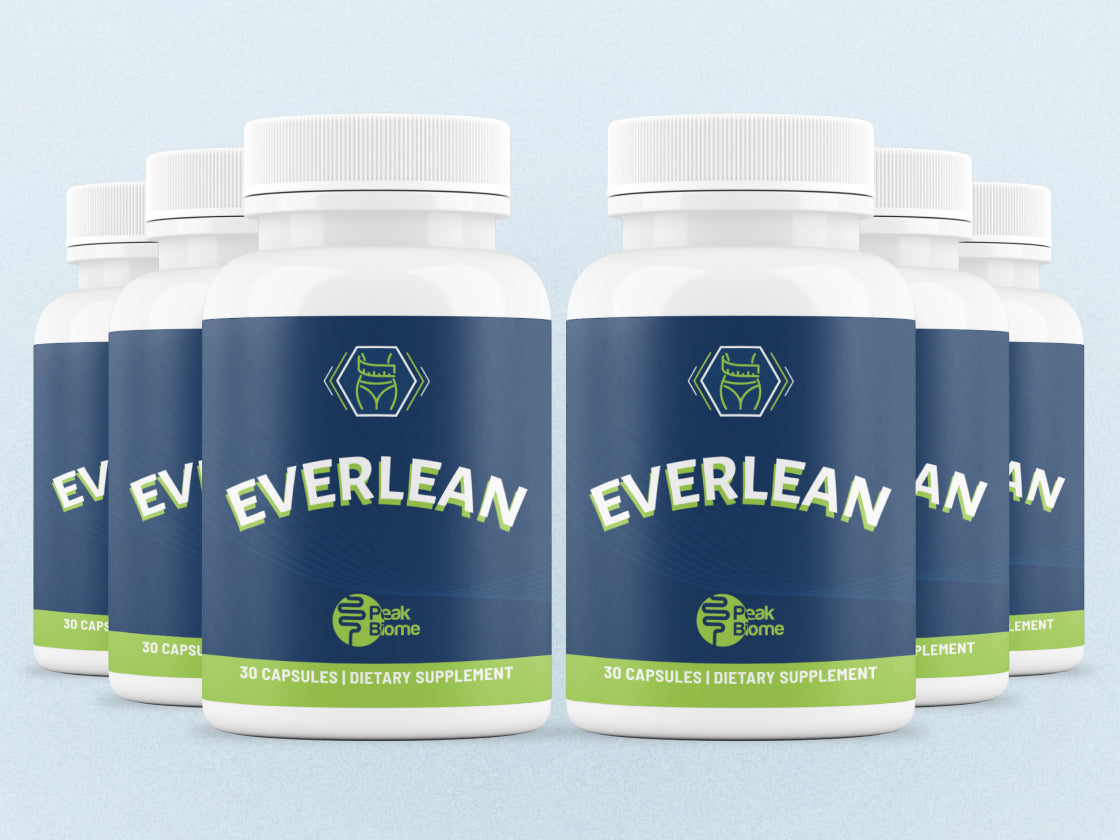 Fight cravings and naturally eat less food without starving yourself…
Turn up your metabolism like twisting the knob on a thermostat…
Experience "lean genes" without letting food control your life…
Reduce embarrassing belly bloat so your stomach appears more flat and slim…
Store less fat by changing how your body digests and absorbs calories, including carbs…
Enjoy a VERY active social life and fully enjoy the food your friends and family make at parties and during holidays...
Say GoodBye To Bad Genes
And Self-Conscious Thoughts
By Reactivating Your Body's Most Powerful Fat-Burning Hormone
Scientists have discovered a serum hormone called Angiopoietin-like 4 (ANGPTL4) which is directly involved in regulating fat metabolism. It actually helps prevent excess fat from being absorbed by your body.1
Instead it allows the fat to move through your bowels without being digested... so you quite literally "poop out the fat".
This one crucial fat-burning hormone is why some people can be "naturally lean" and enjoy their favorite foods without gaining an ounce, while others struggle with weight their entire lives.
Luckily, activating it is extremely simple. It all has to do with your friendly gut bacteria!
Today's most prestigious universities agree that controlling your gut bacteria is the easiest way to control your weight…
Mayo Clinic researchers showed that higher amounts of "friendly" gut bacteria helped volunteers lose 427% more weight than those with excess "bad" bacteria…2
One study found that lean people have 40% more friendly gut bacteria than those who were overweight...3
Another study featuring twins (who have the same exact DNA) showed that the overweight twin had fewer types of friendly bacteria in their gut...4
On top of that, there are MANY more including articles and studies from today's most respected scientists and news outlets…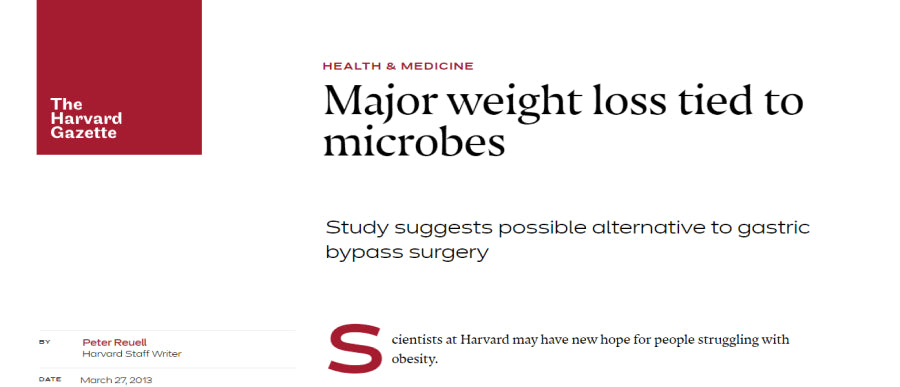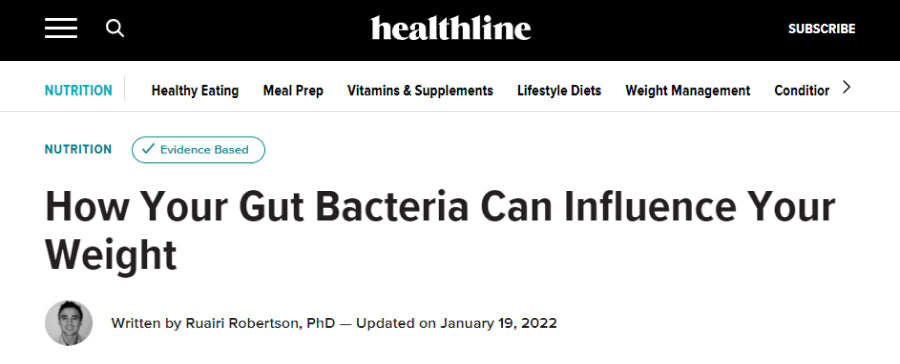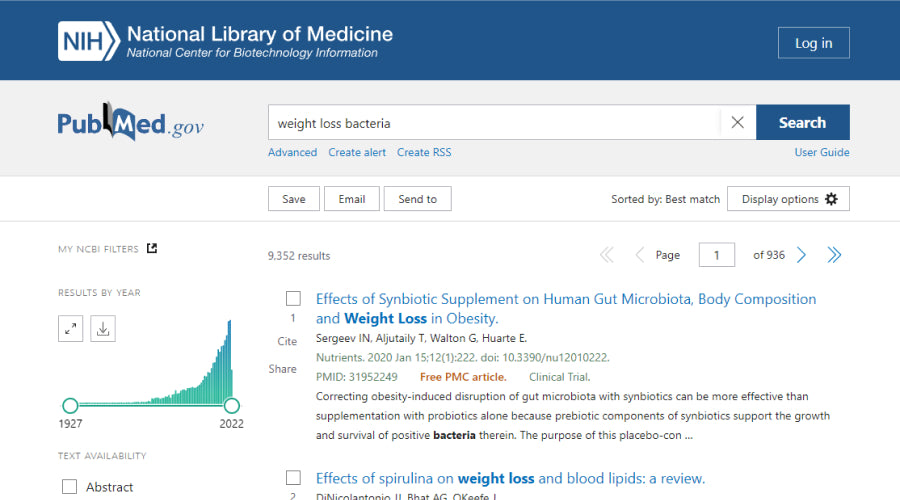 Everlean Contains 6 Science-Backed Probiotic Strains Which Help You Enjoy The Same Gut-Friendly Bacteria As Naturally Lean People!
L. gasseri
To help reduce belly fat and shrink fat cells by blocking the absorption of dietary fat.8
One study showed that people who took L. Gasseri for 12 weeks lost 8.5% of their body fat…9
l. rhamnosus
To reduce hunger, block sugar cravings, deflate fat cells, and support healthy blood sugar levels.
In one study, people who took L. Rhamnosus lost 120% more fat than those in the same study who didn't take it…13
L. plantarum
To reduce the formation of fat cells by helping you produce more conjugated linoleic acid (CLA), a fat-blocker naturally produced in the body.14
Bifidobacterium animalis
To help reduce embarrassing belly bloat by decreasing the time food stays in your system by up to 33%…15
L. paracasei
Which helps prevent "obsessive overeating" by lowering your appetite and keeping you feeling full longer. Plus it increases fat storage by modifying how your fat regulator gene, ANGPTL4, stores fat. 17 18
Bifidobacterium breve
To shield you from the harmful effects of fatty foods so you can look leaner even if you accidentally overeat.19
These gut-friendly bacteria are wrapped neatly inside a special delay-release capsule which increases its effectiveness by keeping the bacteria safe until they pass through your stomach and enter your digestive system.
Enjoy faster, longer-lasting results without exercising mindlessly. You'll be shocked at what happens when your body works with you instead of against you…
Retrain your body to naturally absorb fewer calories without starving yourself or eating bland diet foods…
Finally enjoy your favorite foods more frequently without worrying about extra pounds sticking to your trouble spots…
STAY at your ideal weight instead of gaining it all back if you slip for just a few days…
Reignite your metabolism so you can achieve the body you truly deserve...
Everlean also includes prebiotics to
supercharge your results.
For probiotics to thrive they need an immediate food source once they wake up. Without the right amount of prebiotics as fuel, most probiotics starve before they reach your intestine.
Combining the right prebiotics with your probiotics creates what scientists call a "synbiotic" or a perfect synergy. This synergistic process dramatically improves your results because it makes your gut bacteria more efficient.
Boost your metabolism while you sleep... Without hours of cardio
It's no secret your body struggles to burn fat as you age. Like most things, your metabolism naturally gets worn and tired the older you become. That's why most people tend to "gain weight just by looking at food" once they hit 35 or 40.
That's why we added green tea extract to this formula...
These micronutrients, and the fact that it contains just 2.8mg caffeine per serving (a chocolate bar has 70mg) are what make Green tea extract a safe, effective metabolism booster.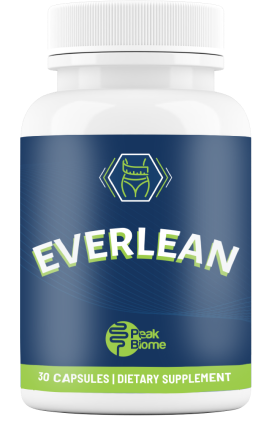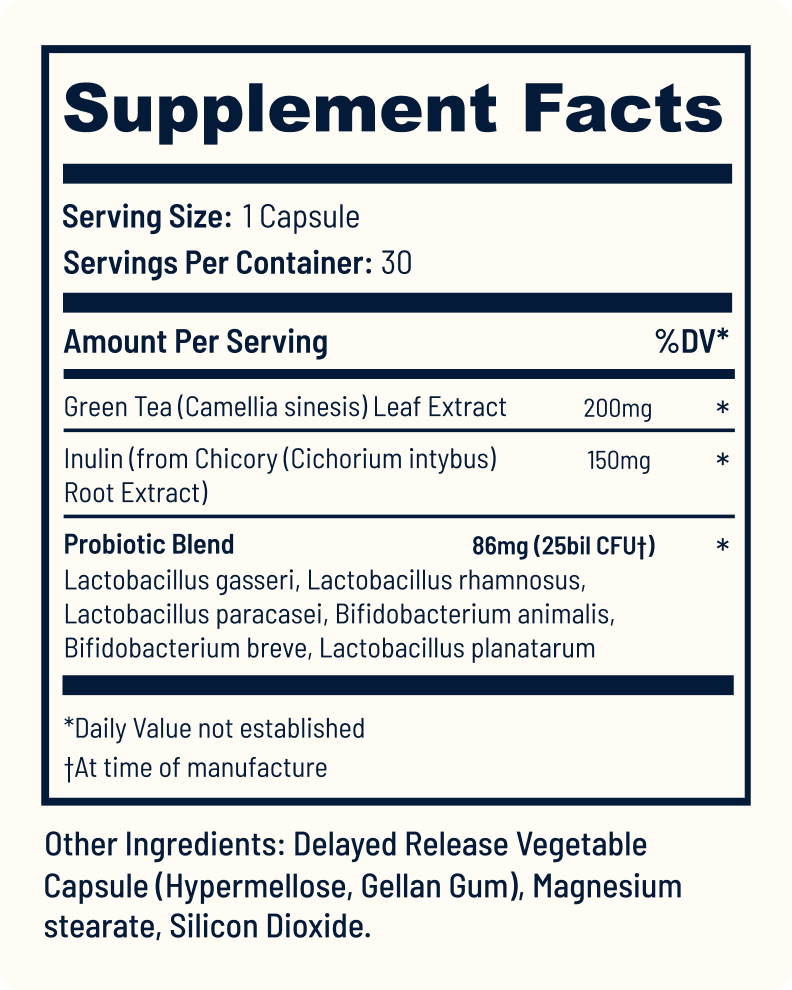 faster fat-burning
It helped one group of clinical volunteers burn fat 17% faster, after just 30-minutes of cycling...20
passive fat-burning
It was shown to increase metabolic fat-burning by transforming squishy white fat cells into energy-producing brown fat, so you can burn calories even while you're watching TV, without excess cardio...21
metabolic nourishment
The nutrients and caffeine in green tea also stimulate your metabolism and help you avoid unwanted weight gain after dieting…22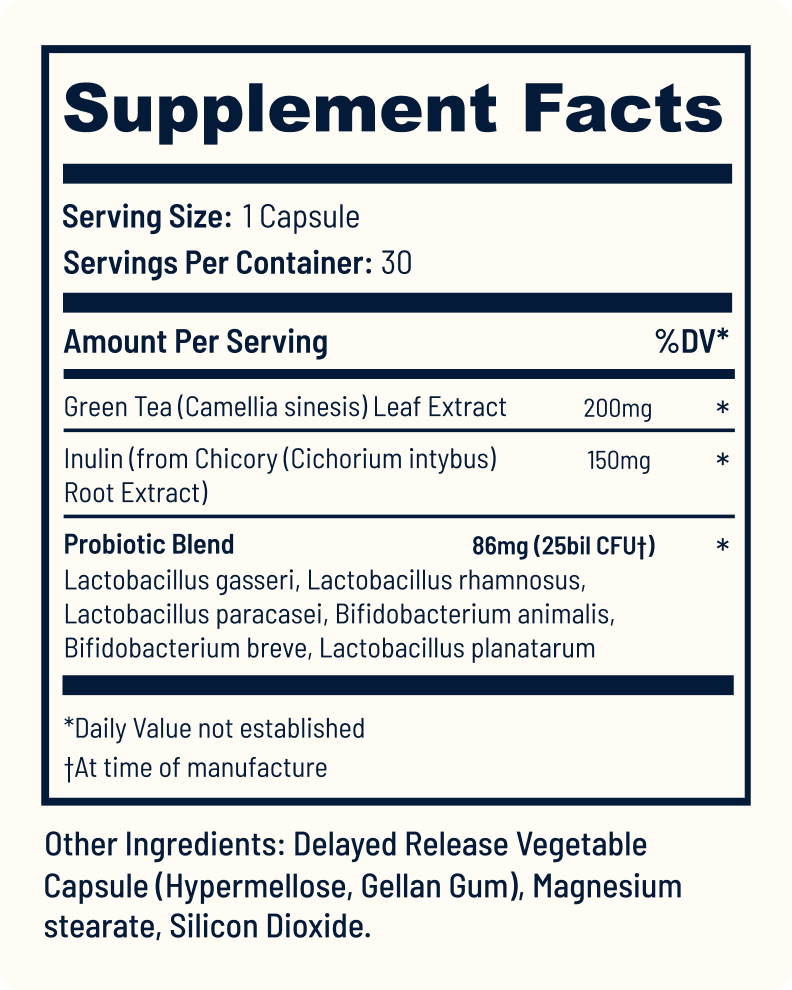 People Across The Globe Are
RAVING About everlean
Down 2 Dress Sizes...
I'm in my 50s now and have always wished I could get my bloating under control. I've been hearing about how your microbiome affects health so I was excited to find Everlean. I started taking it along with a super simple diet and workout plan, and am already down 2 dress sizes right off the bat. I'm a customer for life!
Helps With Weight AND Bloat!
I've struggled with my weight for most of my life, but it got really hard once I hit my late 30s/early 40s. On top of that, I noticed that I started feeling more bloated. Like my digestion just wasn't working as good and I was sensitive to more foods. I love Everlean because it not only helps my weight, but ALSO reduces bloating which makes me FEEL (and look) more lean. I highly recommend it to anyone suffering from similar issues!
Less Cravings..
It is working as I do have less cravings besides not following any diet to lose weight I did lost about 1 lbs. That for me is a miracle as I'm always going up! And I did order more! As for bloating it's working for constipation. Thanks.
Works When Nothing Else Has
I've always struggled with my weight. It seems like the second I go off a perfect diet, it just sticks to me. I've tried EVERYTHING with limited (usually no) results. Everlean is working like crazy for me. I noticed a difference in the first week, and the longer I'm taking it, the better results I'm getting. Love it!
You Can Try everlean
For 6 Months!
I want to make sure you're happy and confident with your order today, which is why every order of Everlean comes with a 6-month, 100% money-back guarantee.
You're either thrilled with your results or you don't pay a single cent. We stand behind our products because we know you'll love the results!
click here to choose your package