Bowel Guard is a digestive enzyme to help control bloating and gas by assisting with digestion. Plus it helps improve nutrient absorption for more all-day energy.
$39.95
Regular price
Sale price
Unit price
per
Sale
Sold out
Enjoy Your Favorite Foods Without Gas Or Bloating...
Increase Nutrient Absorption For More Energy...
Reduce Food Sensitivities 
Regulate Your Bowels...
6-Month, 100% Money-Back Guarantee...
View full details
100% No-Risk Money Back Guarantee
Dairy Free
Gluten free
Keto friendly
Soy Free
Vegan
Enjoy Blissful Bowels With The Perfect
Balance Of Pre-Digestion Enzymes
Enjoy "blissful bowels," easily break down almost any food, and feel GREAT no matter what you eat...
So you can comfortably go into a crowded room without worrying about accidentally letting a room-clearing fart slip…
And so you can wear your favorite clothes and feel sexy without worrying about your stomach swelling up like a balloon when you eat...
Bowel Guard Helps You
Put the PLEASURE back in carbs and bread…
Enjoy DAIRY again without a rumbling belly…
Consume protein without feeling like you've got a 'rock' in your stomach...
Eat more fruits, vegetables, and fiber without the gassy side effects...
Boost low energy levels by fully digesting starches…
Digest fat-rich meals without gas or bloating...
why is bowel guard different?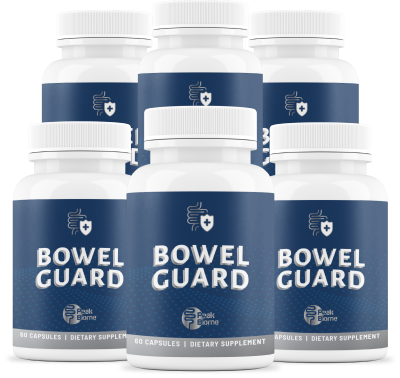 There are several reasons Bowel Guard is unlike anything else on the market. First, it gives you the right enzymes to help you 'predigest' food, so you can enjoy foods with sugars, fats, dairy, protein, gluten, or all of the above without gas and bloating.
It helps you properly pre-digest ALL nutrients so they don't ferment into toxic hydrogen sulfide gas.
Plus we've added the right amount of each enzyme, so they're in a dose powerful enough to break down food so you can fully digest your meal and fuel your body with nutrition.
Prevent stinky gas from fiber and veggies so you can EAT healthy and FEEL healthy all day...
Digest "forbidden" foods so you can enjoy your favorite treats and feel like a kid again…
Boost energy
By transforming carbs into usable energy that energizes your cells…
Enjoy a healthy microbiome which can help you maintain a positive mood and so much more...
Promote bowel regularity and even decrease bowel odor so you can feel better and more confident in your everyday life...
Maintain a healthy immune system because they increase your ability to absorb nutrients...
Promote lactose digestion so you can enjoy a frothy cappuccino or slice of cheese with a smile on your face…
Promote gluten digestionm
So you go back to eating yummy carbs and feeling great when you do…
Use Bowel Guard With Each Meal To
Enjoy A Bulletproof Stomach
Reduce gas and bloating fears and start eating your favorite foods again. Just take 1 capsule before each meal - and you're done! This is all it takes to boost digestion and experience (maybe even for the first time) what a bullet-proof stomach feels like.
5 powerful science-backed ingredients
Lactase
Helps you digest lactose so you can become friends with dairy again.
peptidase with dpp-IV
"Eats up" the protein that makes gluten hard to digest.
Protease
Break down proteins so your body can rebuild muscle and burn fat.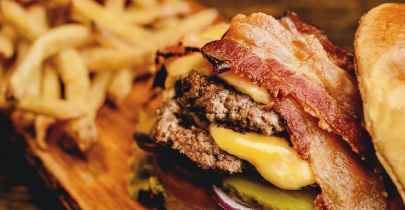 Lipase
Break down fats so you can enjoy more fatty foods worry-free.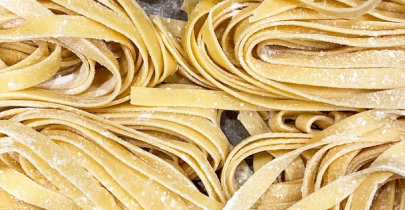 Amylase
Transforms starches and carbohydrates into simple sugars that energize your cells.
Cellulase
Helps your stomach shred the woody structure (cellulose) inside fruit, vegetables and raw fiber like a chainsaw.
Invertase
Helps transform (table sugar) into fructose and glucose so it can be used to create energy within the body.
People Across The Globe Are
RAVING About bowel guard
I bought the bowel guard and it is seriously the best product I have ever tried to help with bloating and gas. I used to get so bloated it would be painful and I looked pregnant but with this....wow. Simply amazing product. NO MORE BLOATING!
I had ordered a jar of your Peak BioBoost many months ago, and when I first tried it, it made my...to help me. It has been a real help to me so far. I have just also ordered 3 bottles of the Bowel Guard and will see if this helps me even further. Thanks.
I've had great results using this product and Bowel Guard. Thank you!
Bowel Guard Is The Most Advanced And Effective Way To Subdue Embarrassing Gas And Bloating While Skyrocketing Your Energy
Goodbye Stomach Bulge!
Bowel Guard contains...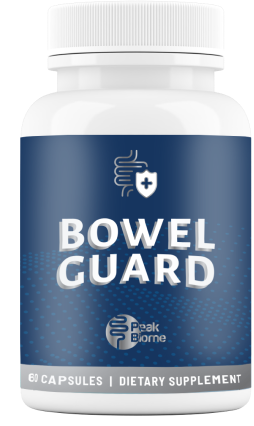 The Right ingredients
Which are shown to help you boost low stomach acid, plug your LES valve, maintain healthy stomach acid, soothe throbbing discomfort, and help protect your esophagus while you sleep…
In the RIGHT amount
So you're getting the right amount of high-quality nutrients that target the root cause of erratic stomach acid, gastric upset, and acid indigestion…
A FLAVORLESS and instantly mixable powder
So you can easily take it right after any meal, any time of day, (including right before bed) and enjoy more of your favorite foods without flaming hot burps…
You Can Try bowel guard
For 6 Months!
I want to make sure you're happy and confident with your order today, which is why every order of Bowel Guard comes with a 6-month, 100% money-back guarantee.
You're either thrilled with your results or you don't pay a single cent. We stand behind our products because we know you'll love the results!
click here to choose your package