FAQs
How many containers should I order?
The answer may differ from person to person. But in general…
Try 1 jar if you're simply trying it out and are super skeptical…
3 jars if you want the best possible experience…
Or 6 jars if you want the best experience AND by far the best deal!
Also remember that right now we're holding a special discount, so be sure to place your order today before we either run out OR stop this promotion.
What's unique about Peak BioBoost?
Peak BioBoost is a combination of four different science-backed prebiotic fibers to help you enjoy the "perfect poop" on a daily basis. Simply add a scoop to your coffee or any of the other dozen or so ways you can use it…
And you'll enjoy regular, consistent, perfect poops.
What ingredients are in Peak BioBoost?
​Here's a list of the actual label so you can see everything in exact detail :)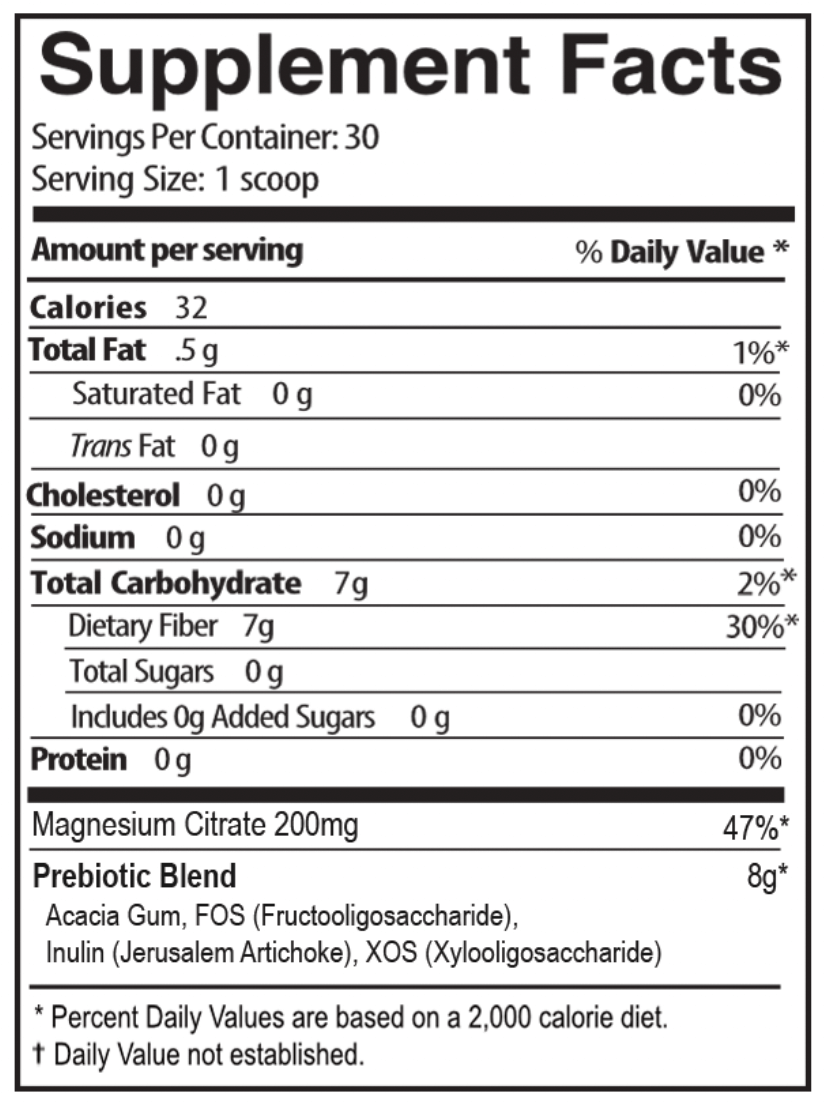 What's the best way to take this product?
FIRST, start out with 1 serving per day. If you're like MOST people and become regular with 1 scoop per day, that's all you need! But if you're like some people and require a little more, slowly increase up to 2 servings per day.
Then simply take it each daily to feel better, keep your digestion strong and healthy, stay slim, and enjoy more energy.
How long will it take before I feel the benefits?
​This is different for everyone. Many people notice differences in 2-3 days, while others may take a week or longer. It's important to continue taking it to continue experiencing the benefits of it.
Does this product contain caffeine or any other stimulants?
No. It's stimulant-free :)
Are there any allergy concerns with this product?
​Prebiotics are considered very safe, especially when it comes to allergies. It is also free of sugar, artificial sweeteners, flavors, colors, preservatives, gluten, dairy, and soy. However, it is manufactured in a facility that also processes milk, eggs, wheat, and soy. If you have any concerns, please consult with your physician.
How will this product be shipped to me and how quickly?
We will ship your order directly to your home or office using FedEx or UPS. Customers in the United States and Canada can expect their orders within 5 to 7 business days. International orders typically take 8 to 15 business days (plus customs clearance times).
Is it safe to order online from your website?
Of course! We use a 256-bit secure ordering server where 100% of your data is encrypted, safe, and secure. Our secure shopping cart is verified by numerous 3rd-party security verification systems, including McAfee Secure, the leader in security scanning. So, you can rest assured that your information is 100% safe and secure at all times.